We rely on our parts, so why don't you? C.A.R.S. Auto Repair Service provides parts and services that are dependable and durable. In fact, C.A.R.S. is a member of the Technet Professional Automotive network.
Many repairs carry the Technet Nationwide Warranty which covers service and repairs for 24 months or 24,000 miles, and is honored at over 9,000 locations nationwide.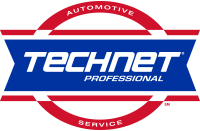 Technet auto and truck parts are built to meet original equipment manufacturer (OEM) standards for quality, reliability and durability. Technet has been supplying parts since 1997 and uses its experience to often improve on the original part design, delivering a product that is stronger, better performing or free of flaws found in the original.
C.A.R.S. also tests and uses parts from other suppliers if we feel they have a superior product for a select part or category. This includes using parts directly from the vehicle manufacture. We will recommend the part that provides the best solution for your car or truck.
C.A.R.S. Auto Repair Service will continue to evaluate parts from a variety of suppliers to insure that you will get the most reliable parts available for your vehicle.