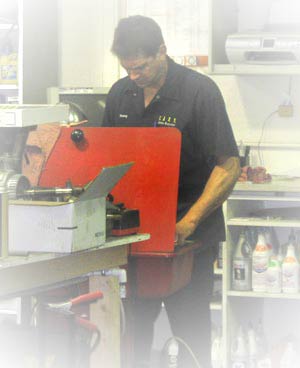 Some people are born with an aptitude for all things mechanical. Clearly, Denny Houtstra, founder of C.A.R.S. Auto Repair Service, is one of the few with an incredible aptitude for everything mechanical and electrical. The son of an electrician, Denny was a self-proclaimed "gear head" way before he entered his teens.
Denny's early career was spent installing, programming and maintaining self-guided robotic vehicles. His advanced training in vehicle computer diagnostics, programming and repair prepared Denny for service on today's modern cars and trucks, which are controlled by multiple computer systems.
For over thirty years Denny, built, drove, and rebuilt his own racing cars. This avocation, working on high performance vehicles, further enhanced his skill set in diagnosing, servicing and rebuilding engines, transmissions, electrical, suspension and steering systems.
Denny has extensive experience as a certified diesel mechanic. He has worked on diesel engines ranging from small passenger cars to large truck engines.
A great believer in continuing education, Denny regularly travels to advanced training seminars throughout the country in order to continue to provide the highest level of expertise and service for your car or truck.
Denny Houtstra